Hardwood Cutting Boards
Since we last featured knives in this column, I thought I'd highlight the good knife's necessary partner – a hardwood cutting board.  Nothing will turn your knife blade to a dull cutter better fit for digging around in the yard than using it on the wrong cutting surface. Using a glass or stone cutting board is the fastest way to ruin your knife's edge!
For chopping, dicing and slicing, a good blade needs a hard surface.  The best mate?  A hardwood cutting board.  Cherry, maple, walnut – all will do just fine.  These tough boards are designed to protect the blade while providing a stable cutting surface that won't score easily, which helps prevent water and bacteria from entering into the board.
When shopping for a good board, you want to look for a true hard wood – not soft woods like firs, pines or redwoods.  You should also look for boards that are described as being made with "end-grain" construction.  This makes them more durable and less likely to split or scar because the wood fibers are at the surface of the board, allowing the blade to run against the end of the fiber instead of across.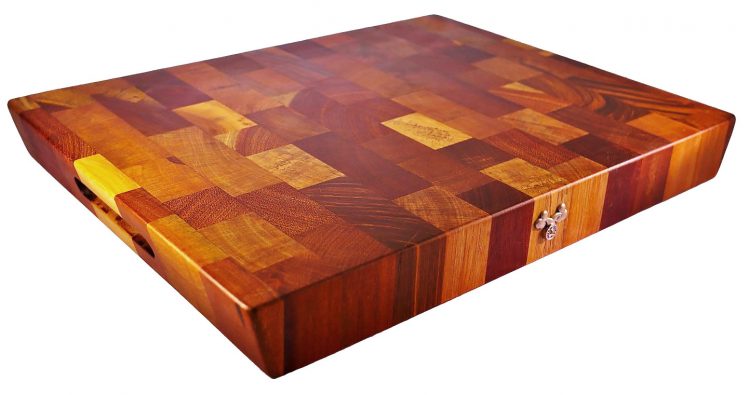 You can find good quality hardwood cutting boards in a variety of locations from local specialty shops, to big box kitchen stores, and of course, on the internet.
For those of you with environmental concerns surrounding the use of hardwoods, look for places that certify that their boards are sustainable or renewable and identify where the wood used in the board is sourced.
What about bamboo cutting boards you ask?  These boards have their pros and cons.  Many believe that bamboo, which is actually a grass not a wood, makes a terrific cutting board because it is renewable and eco-friendly.  It acts in a similar manner as hardwood, but it is more porous and it can sometimes splinter.  Bamboo boards can also start to get "fuzzy" over long time use, which can increase the chances that water and bacteria will enter the board.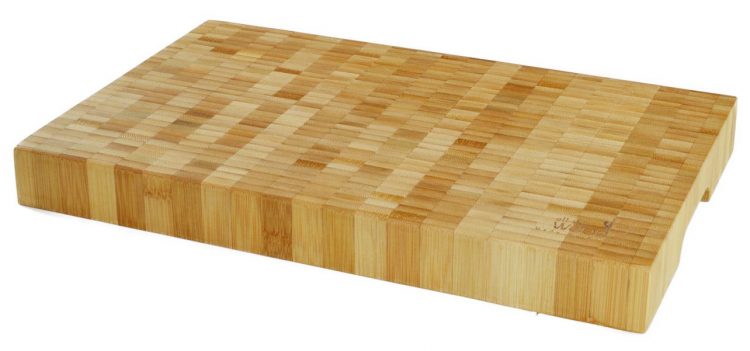 Is plastic a good alternative?  Plastic cutting boards definitely have their place in the kitchen.  Professional chefs often recommend that you have a color-coded set to keep meat, poultry, fish and vegetables on separate cutting surfaces.  Further, these days, most plastic cutting boards are hard and durable, and dishwasher friendly.  However, they will still dull your knives faster than a hardwood board, and they harbor just as much, if not more, bacteria, especially if the top layer of plastic starts to fray.  Thus, I rank these cutting boards below hardwoods and bamboo.
Investing in a cutting board will make a world of difference in the amount of time your knife blades stay sharp, and make an attractive addition to your countertop as well.
Stay tuned next week for a review of microplane-style graters.
What a Tool!
The other tool of the week?  An Australian woman who ended up in the hospital because of her skinny jeans.  After squatting in her jeans for several hours while helping a friend move, this woman ended up hospitalized and could not walk for four days because the jeans had cut the blood flow to her legs and caused nerve damage.  While she certainly did not anticipate or deserve the unexpected results of her fashion choice, perhaps next time she'll go with a looser option.  Something we recommend for the kitchen as well.
COVER IMAGE: The image at the top of the page is an acacia wood cutting board, 20 x 14″, with end-grain construction for durability, an excellent choice at only $66.